DeWitts Radiators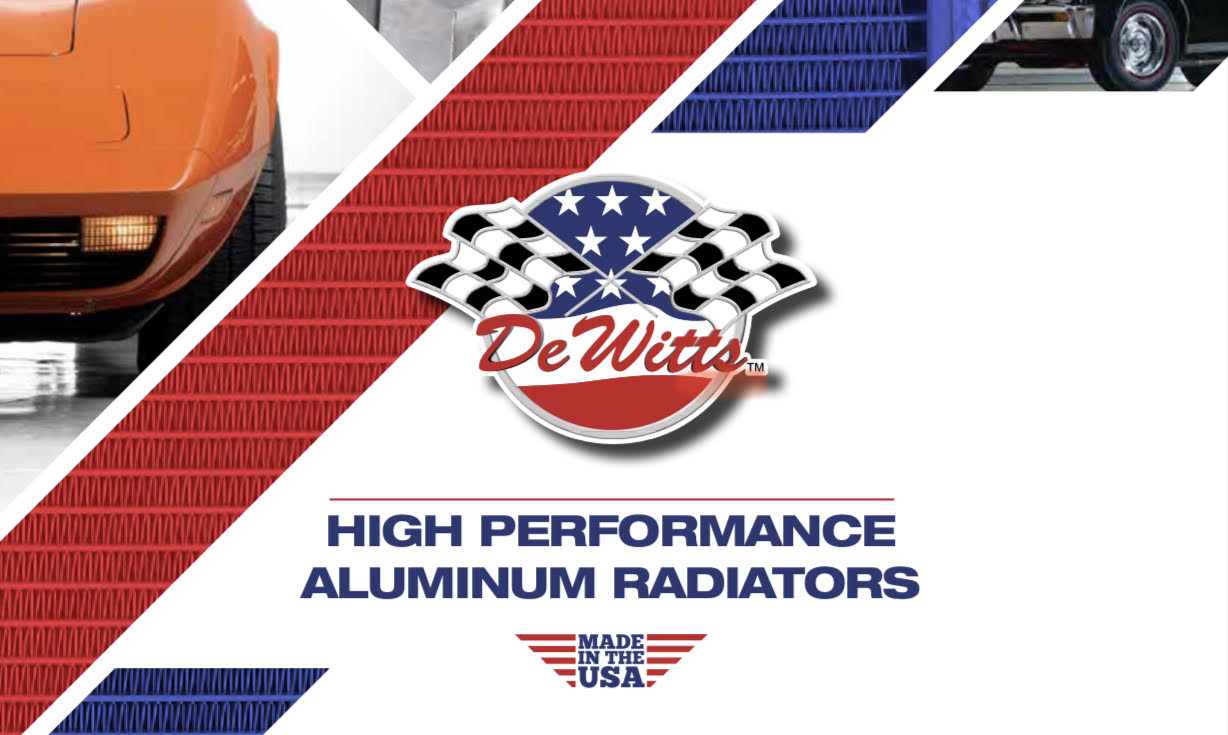 ---
WHY DEWITTS?
DeWitts™ aluminum radiators are Made in Michigan and we control 100% of the manufacturing process in house. Our CAB brazing furnace allows us to produce the finest aluminum cores in the industry. We have the flexibility to build custom aluminum radiators in several tube widths and fin designs. DeWitts™ began building Direct Fit® Corvette radiators over 15 years ago. We have expanded our line to many other makes and models, using the same degree of attention. If you do not see your application listed, just give us call at 517.548.0600 and we'll custom build one for you.
Quality Control
Every part of a core is important, but the quality of the headers is an absolute must. The tube slots must be punched with a maximum of .002" clearance for a precise tube fit. While others use single sided clad material, DeWitts™ uses double sided clad for all the headers. This provides a fillet joint around the tube on both sides of the header, doubling the strength of the joint. You simply cannot build a better, stronger core. The use of .080 double cladded material and extruded side channels provides a core strong enough to handle over one million pressure cycles, without a tube-to-header joint failure. DeWitts™ is ISO 9001:2015 certified and committed to producing only the highest quality products.
PRO VS HP SERIES

DeWitts HP Series all aluminum radiators are made to order and built for high performance applications. Typical uses include track days and sustained high speed driving. The larger 1.25″ tubes add additional surface and increased capacity. This increase in surface area requires an elevated continuous air flow to optimize cooling efficiency.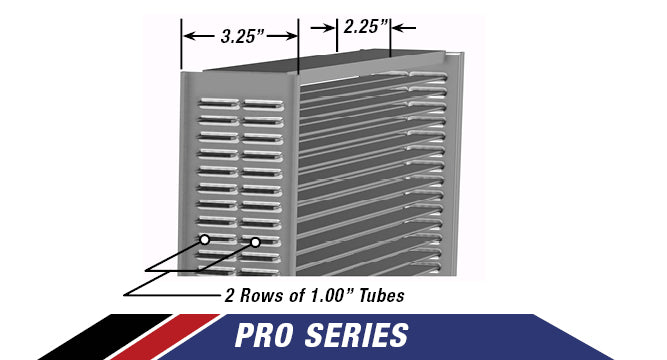 DeWitts PRO Series all aluminum radiators provide optimum cooling in a two-row design. The 2.25″ thick core, with louvered fin, has been tested for decades in the most rigorous conditions. They measure similar in thickness to a standard four core copper radiator while outperforming them by 30%. A top choice for all makes, models, years and every engine combination.