QA1 GM B-Body 65-70 Handling Level 3
$6,999.30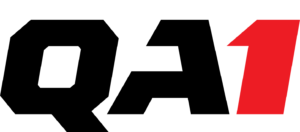 These suspension kits utilize high-quality parts engineered together as a system to take the guesswork out of choosing the right pieces to support specific performance goals. Customers can also purchase components separately from the kit allowing flexibility in how the vehicle gets updated.
The kits are available in six different configurations across three increasing performance levels for either drag racing or handling performance. Depending on the intended use, the kit will include:
Single or Double Adjustable Coil-Overs — Ride height adjustable coil-overs provide up to a 2 ½" drop in the front and a 4″ drop in the rear, allowing you to dial in the perfect stance. Adjustable Proma Star shocks enable you to tune the ride to the ideal comfort and performance level.
Tubular Upper and Lower Control Arms — Provide a much more modern driving feel. With up to 5° of caster and -1° of camber (goes down the road with less wandering), this simple upgrade will modernize your 55-year-old suspension. Remove the flexibility of the OE design for predictable handling and straight-line stability.
Trailing Arms — Unique adjustable upper trailing arm mounts provide significant tuning of the vehicle's anti-squat, resulting in better traction. Equipped with greaseable polyurethane bushing, fixed lowers are much stronger and stiffer than OE. Optional adjustable uppers provide perfect pinion angle adjustment. Available for both 3- and 4-link cars.
Sway Bars — Specifically designed for the B-body chassis, these bolt-in sway bars reduce body roll to create better vehicle response and improved handling performance while cornering. Front sway bars 1-3/8″ or 1-1/4″ diameter provide required stiffness and reduce weight. 1″ diameter rear bar provides the desired tuned balance with the other components.
Panhard Rod — Full-length adjustable Panhard bar is essential for dialing in the correct position to reduce lateral axle movement during cornering while fitting the largest tire possible.
For additional technical information please click the link:
Chevrolet, Bel Air, 1965, 1970
Chevrolet, Impala, 1965, 1970
| Make | Model | Year |
| --- | --- | --- |
| Chevrolet | Bel Air | 1965 - 1970 |
| Chevrolet | Impala | 1965 - 1970 |