QA1 GM B-Body 78-93 Drag Level 1
$1,711.95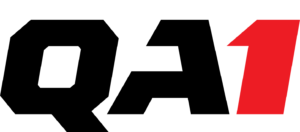 Looking for a better launch, straight-line stability, and consistent performance for your 1978-1993 GM B-Body vehicle? Turn to QA1's drag racing suspension kits for a full-vehicle upgrade that fits your needs. Available in three different levels of performance, these drag racing kits offer easy, bolt-in installation and seamlessly works with whatever OE component each piece attaches to.
These kits include spring rates carefully selected to maximize performance. They are geared towards average weight small block and LS powered vehicles with stock trim. Our level two drag racing kits offer stiffer springs to maximize stored energy for weight transfer.
What if the vehicle has been heavily modified from its original weight? No problem. These kits are also offered without shocks to give you the flexibility to order the shocks with the spring rates you want.
For additional technical information please click the link:
Buick, Estate, 1978, 1990
Buick, LeSabre, 1978, 1985
Buick, Roadmaster, 1991, 1993
Chevrolet, Caprice, 1978, 1993
Chevrolet, Impala, 1978, 1985
Oldsmobile, Custom Cruiser, 1978, 1992
Oldsmobile, Delta 88, 1978, 1985
Pontiac, Bonneville, 1978, 1981
Pontiac, Parisienne, 1978, 1986
Pontiac, Safari, 1980, 1989
Description

| Make | Model | Year |
| --- | --- | --- |
| Buick | Estate | 1978 - 1990 |
| Buick | LeSabre | 1978 - 1985 |
| Buick | Roadmaster | 1991 - 1993 |
| Chevrolet | Caprice | 1978 - 1993 |
| Chevrolet | Impala | 1978 - 1985 |
| Oldsmobile | Custom Cruiser | 1978 - 1992 |
| Oldsmobile | Delta 88 | 1978 - 1985 |
| Pontiac | Bonneville | 1978 - 1981 |
| Pontiac | Parisienne | 1978 - 1986 |
| Pontiac | Safari | 1980 - 1989 |