QA1 C1500 88-98 Level 3 Front Coil-Over Conversion
$2,451.75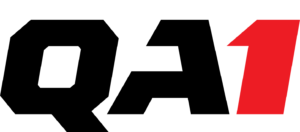 QA1's Level 3 front coil-over conversion for the C1500 integrates control arms with a new upper control arm mount and coil-over shocks to provide up to 6″ drop (with the use of popular drop spindles; 2″ to 4″ without) and allow room for wider wheels and tires. These systems include double adjustable full coil-over shocks so you can have ride height adjustability and change the valving to meet your specific needs. This version provides enhanced geometry by the new bolt-in upper control arm mount, which reduces anti-dive and ties in the upper shock mount. All QA1 shocks are 100% dyno tested and serialized. Coil-over hardware and all required nuts, bolts, etc. are included. Made in the USA.
For the Level 2 system, with single adjustable shocks and offering up to 4″ drop in the front with drop spindles, see part 52612-S550. Level 2 is great for street performance.
INSTALLATION GUIDE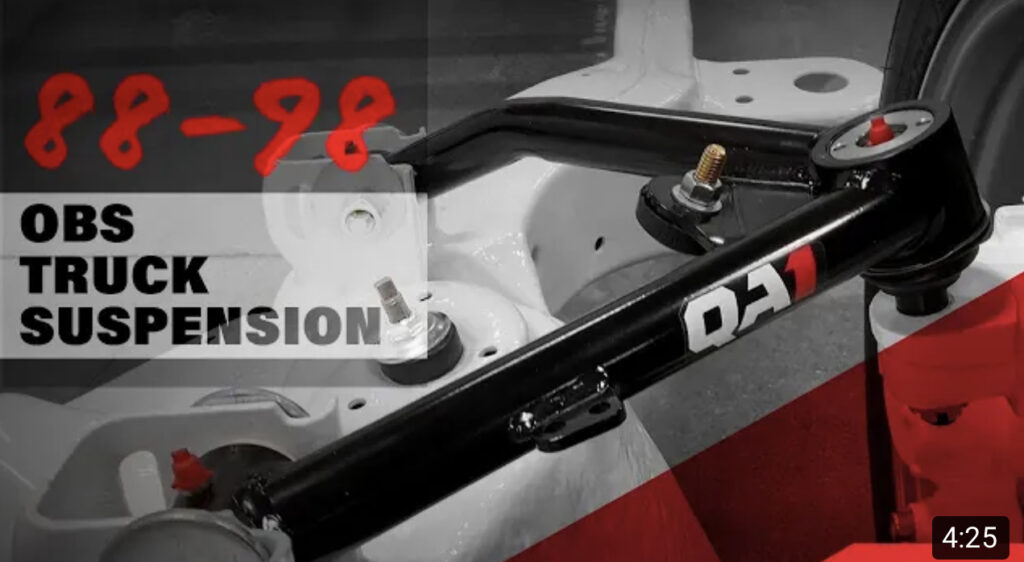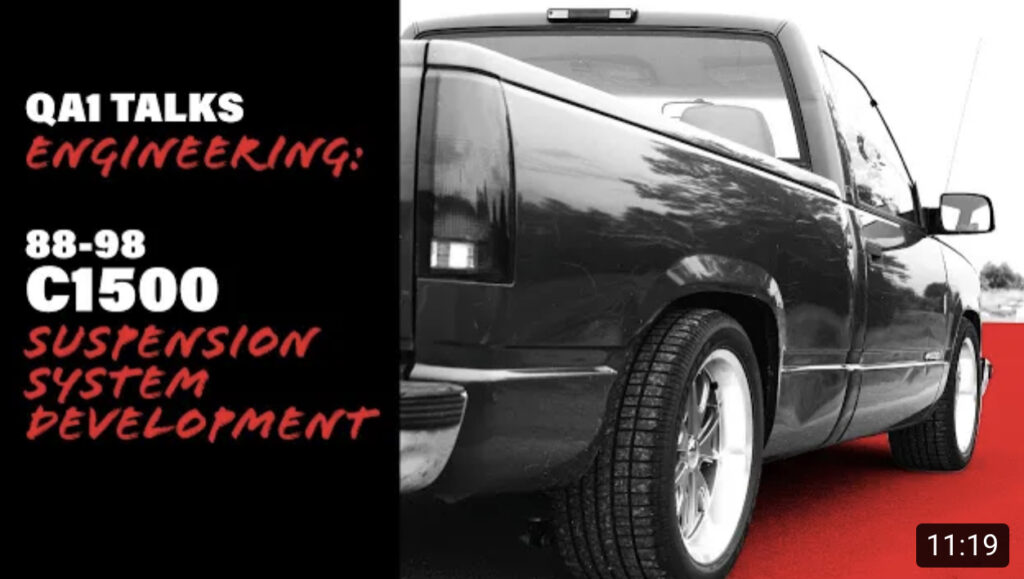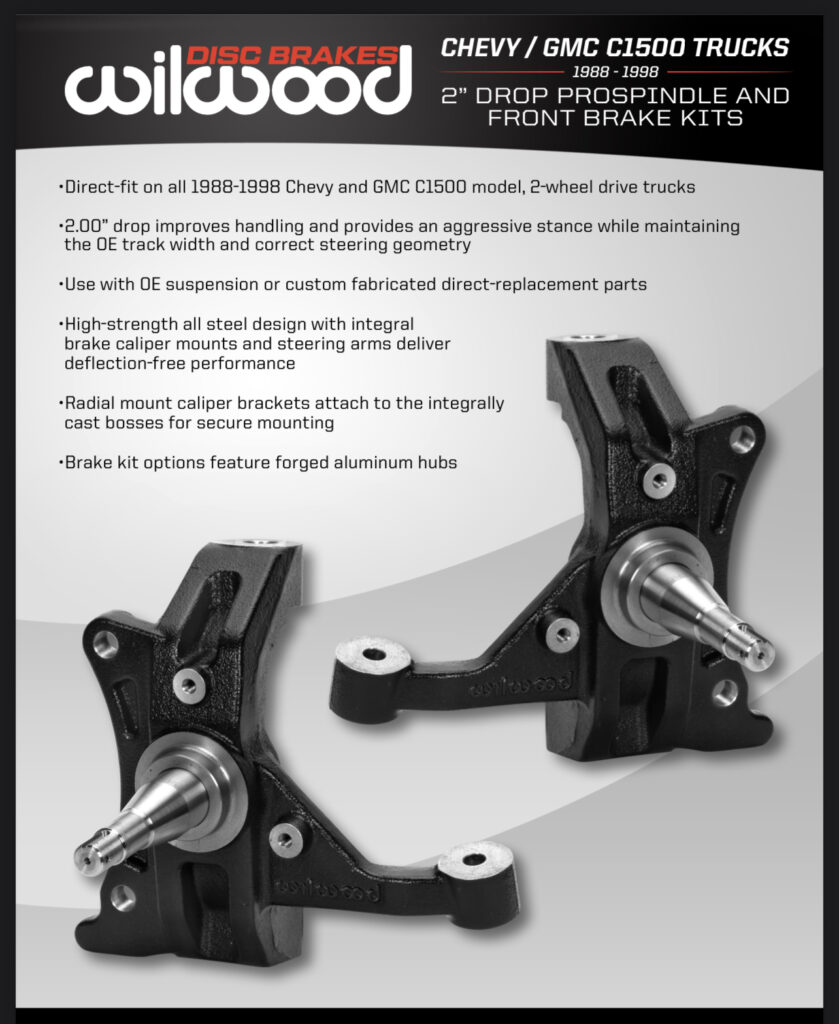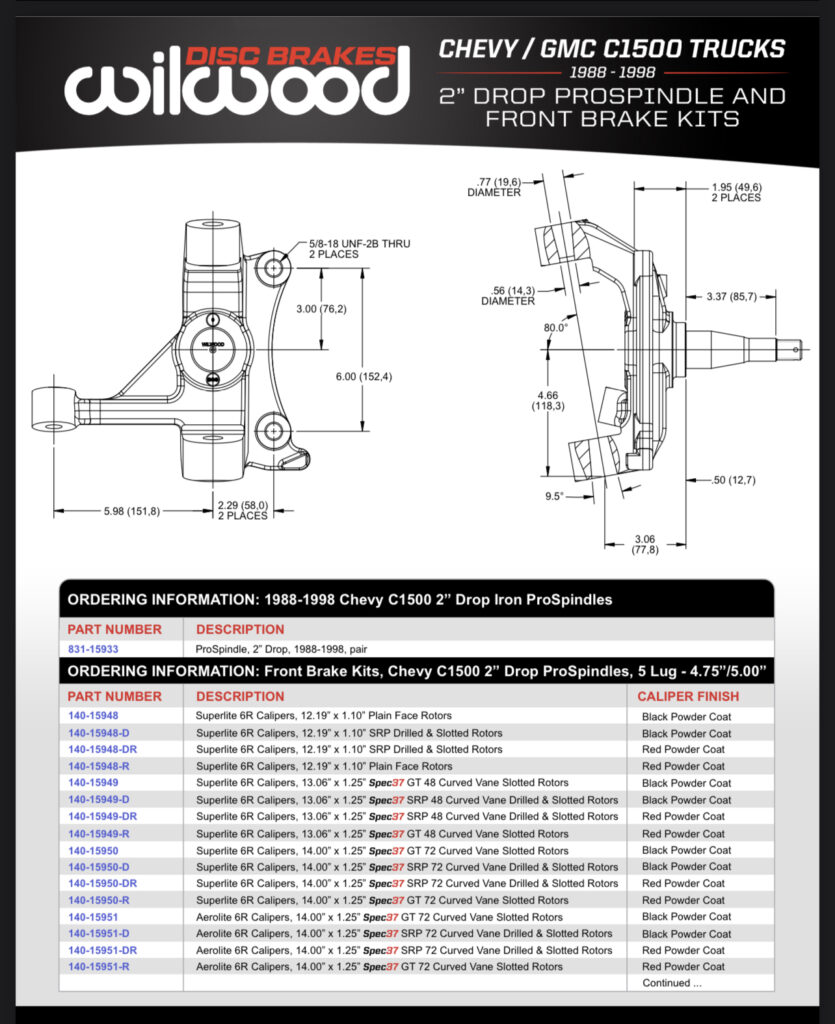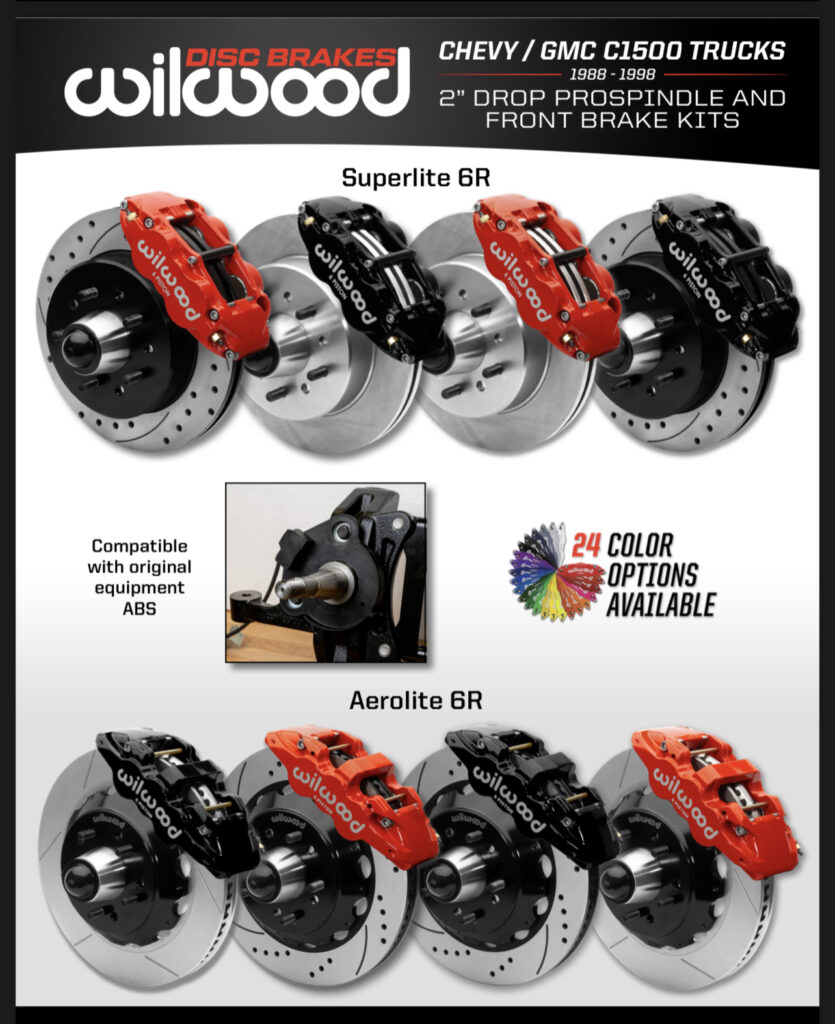 **If your choosing a custom caliper color please call.

^View Custom Caliper Colors^
| Make | Model | Year |
| --- | --- | --- |
| GMC | C1500 | 1988 - 1998 |