QA1 C1500 88-98 Level 3 Full-Vehicle Handling Kit
$5,929.35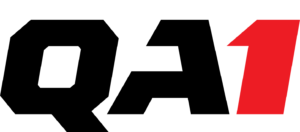 Want better handling for your 88-98 C1500? Turn to QA1's handling suspension kits for the performance level and ride that best fits your needs. Available in two different levels of performance, these handling kits include our front and rear coil-over conversion systems (also includes front and rear sway bars). This Level 3 system has up to 6″ drop in the front with drop spindles and 4″ to 7″ drop in the rear with exceptional adjustability options. It is the perfect match for OBS owners with competition in mind while still allowing adjustability to cruise to the track in comfort.
For the Level 2 system, with single adjustable shocks and offering up to 4″ drop in the front with drop spindles, see part HK02-OBS1. Level 2 is great for street performance.
INSTALLATION GUIDE
     FRONT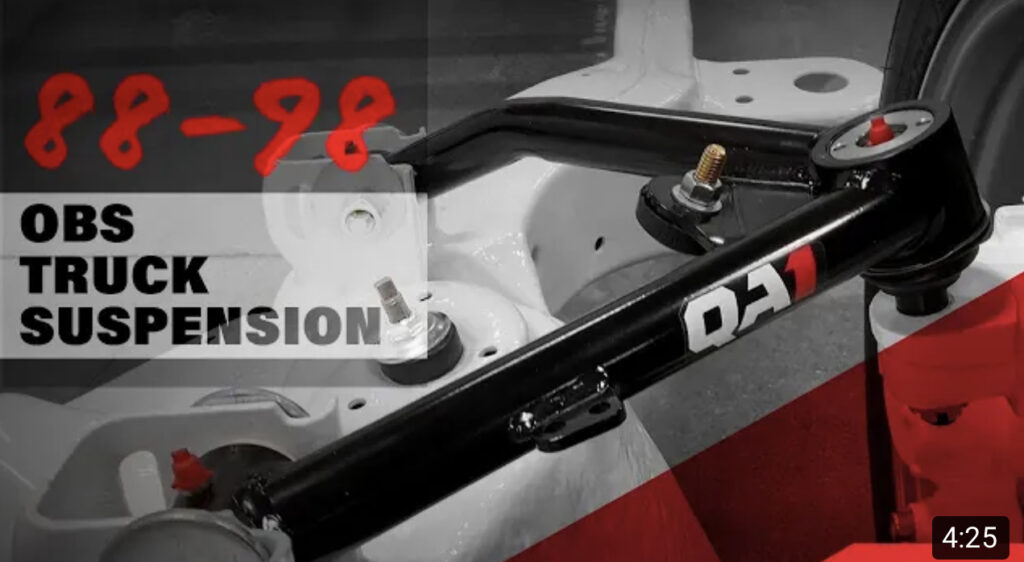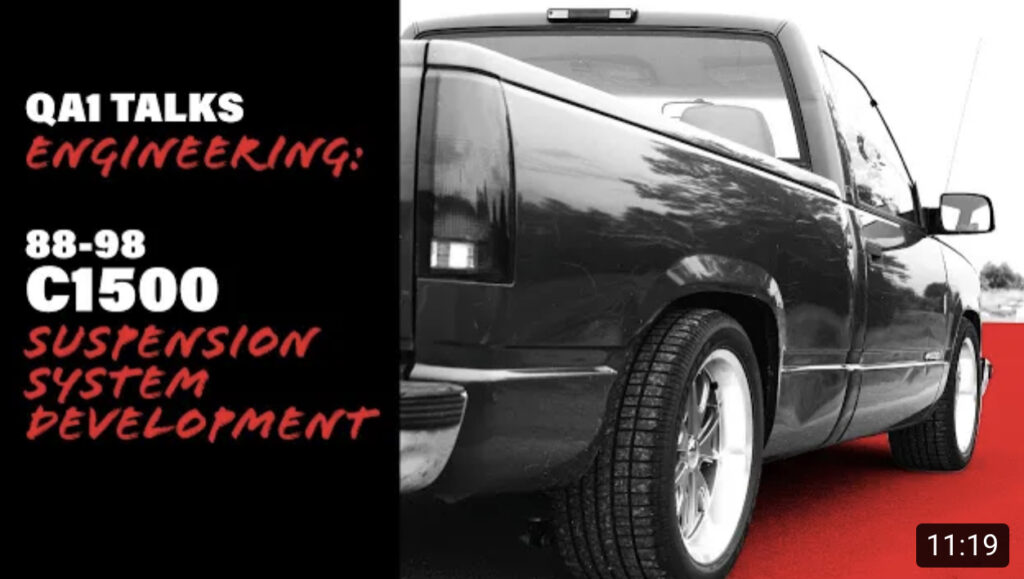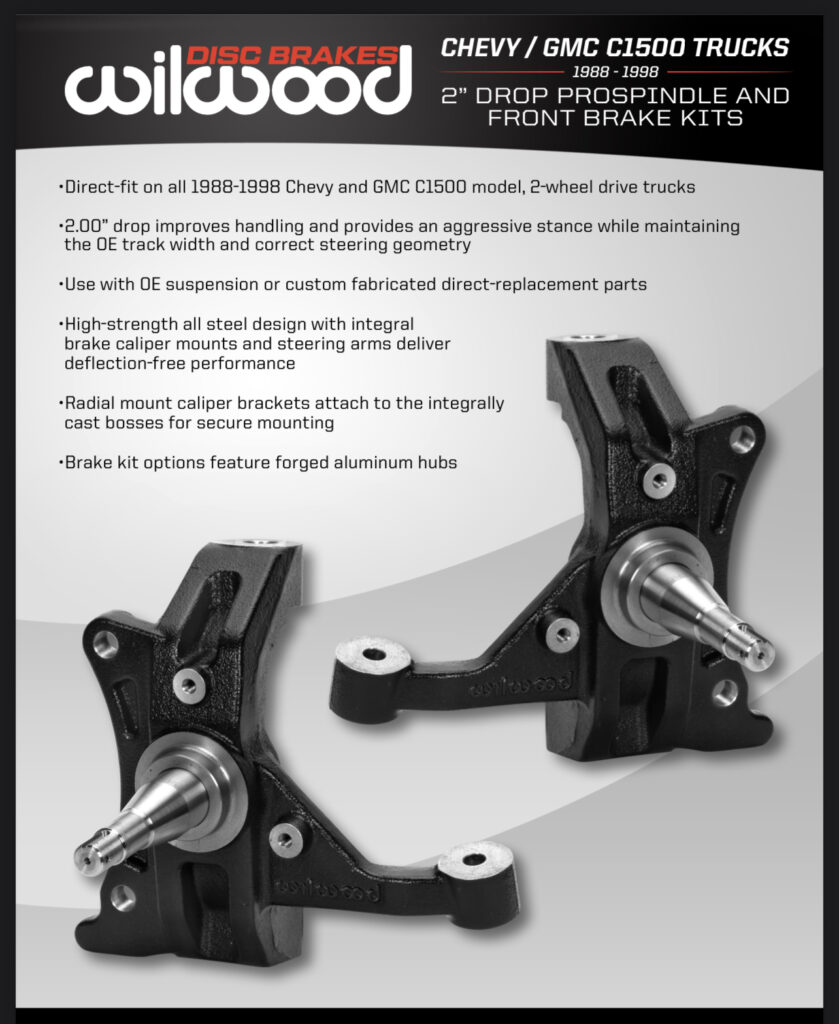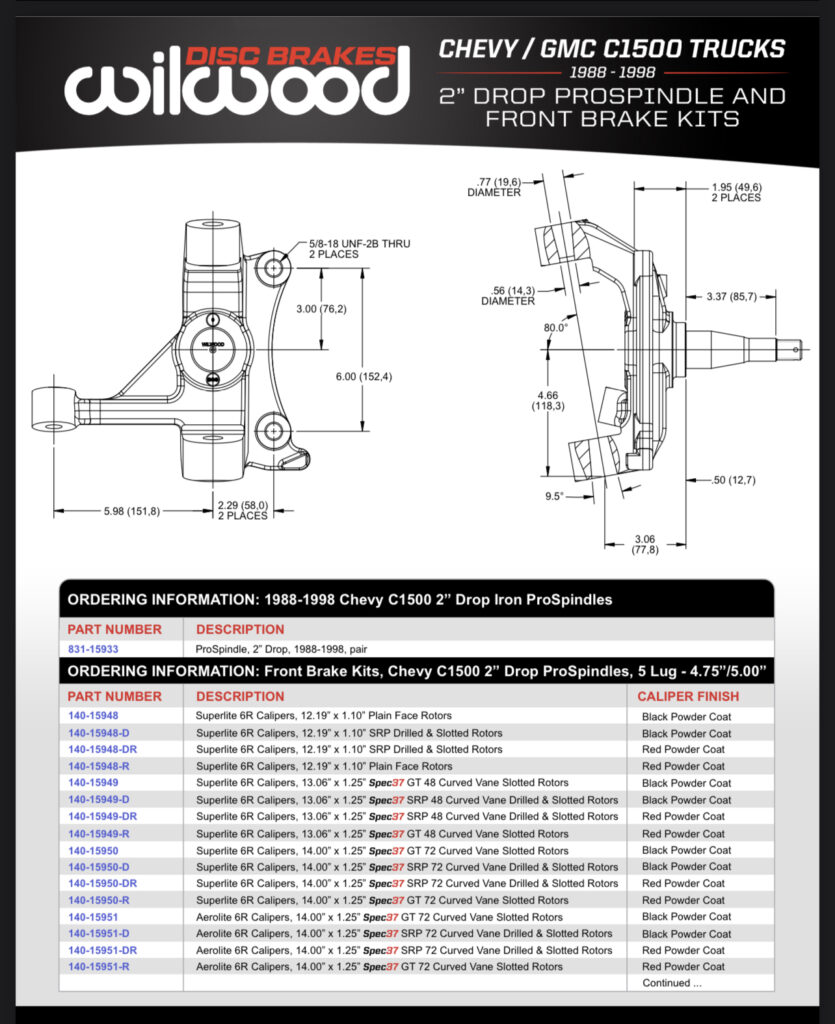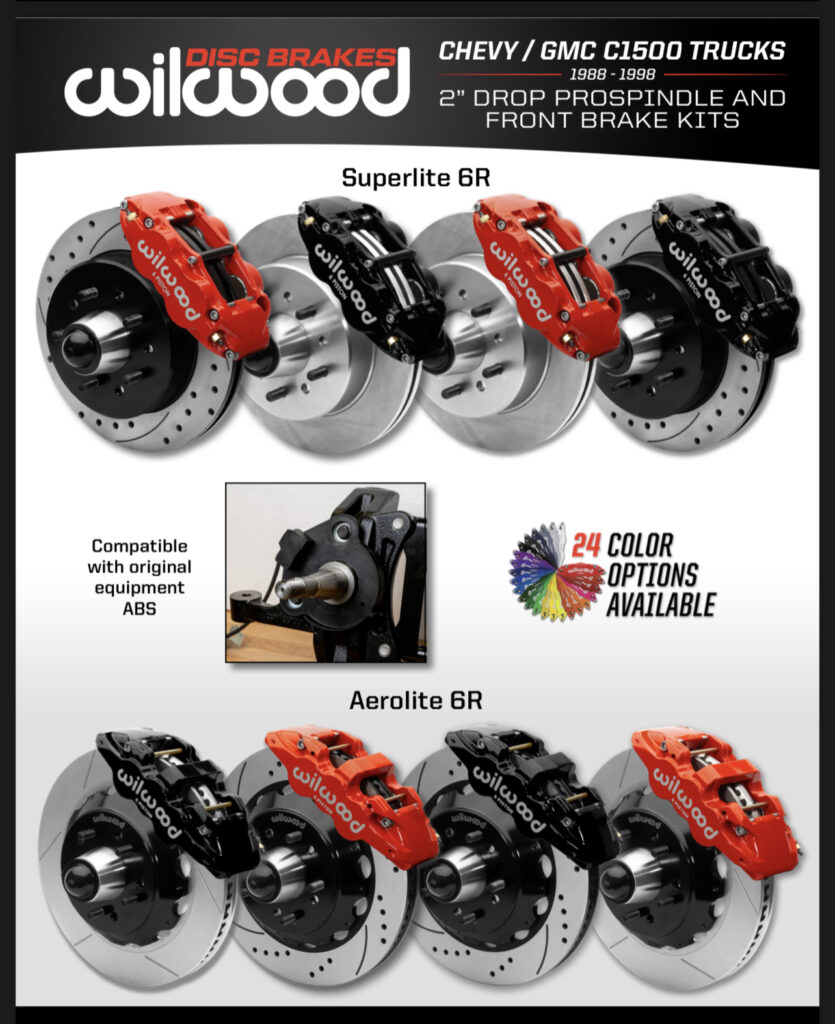 **If your choosing a custom caliper color please call.

^View Custom Caliper Colors^
| Make | Model | Year |
| --- | --- | --- |
| GMC | C1500 | 1988 - 1998 |